Welcome to the final chapter of the series, we have touched a lot from the other chapters (chapter 1, chapter 2), and here we end things by talking about Laravel and the role it plays in our chat application.
Laravel
I personally think Laravel is one of the most robust, versatile and well-documented web frameworks. It offers a lot right out of the box, and for the most part, this is a good thing lol. In this project, we use Laravel purely as a backend API that carries out HTTP request and send back response according.
Sadly we would focus on a fraction of Laravel's capability, because this is a demo project, and we want to keep things simple. Below are list of things we would be intentionally leaving out not because it not important, but because it saves us time to focus on the functionality which is how to receive information from our Vuejs app and response accordingly.
HTTP request validation
Proper response object and status code
Using the Repository or Service Pattan
Our Laravel Architecture
The diagram shows the flow of data from Vuejs to Laravel and vise vasa. user action results in an HTTP action on the API, a Redis event is published and picked up by the Redis client in on the frontend.

Database Structure

UserController
findOrCreate method create or return an existing user, and publish a new_user_joined_event event on Redis.
getUsers method returns a list of the users
saveMessage method creates a new chat message and publishes a new_chat_sent event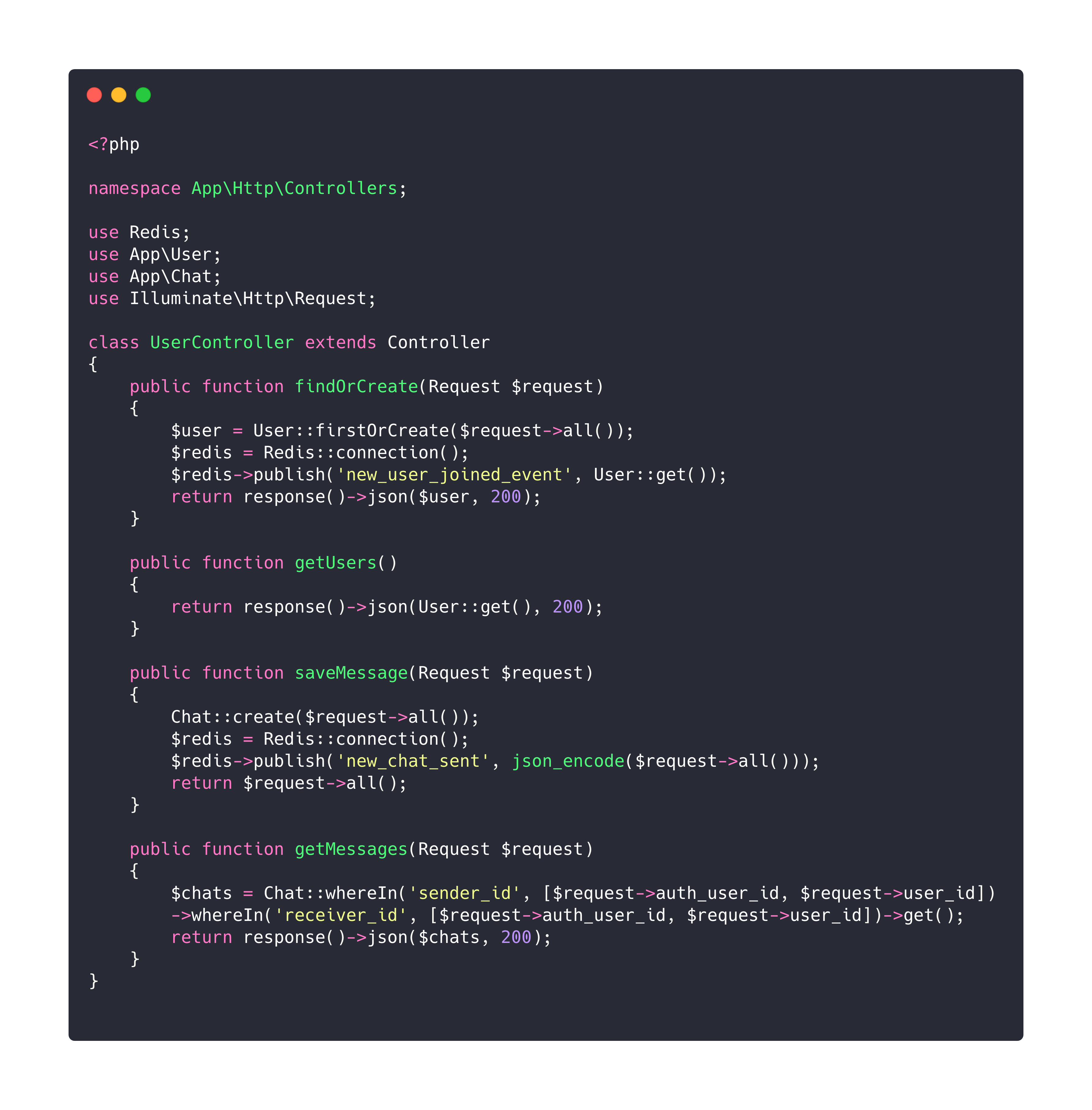 Would love to hear your feedback and thoughts below in the comments
Hope you'll find this useful!